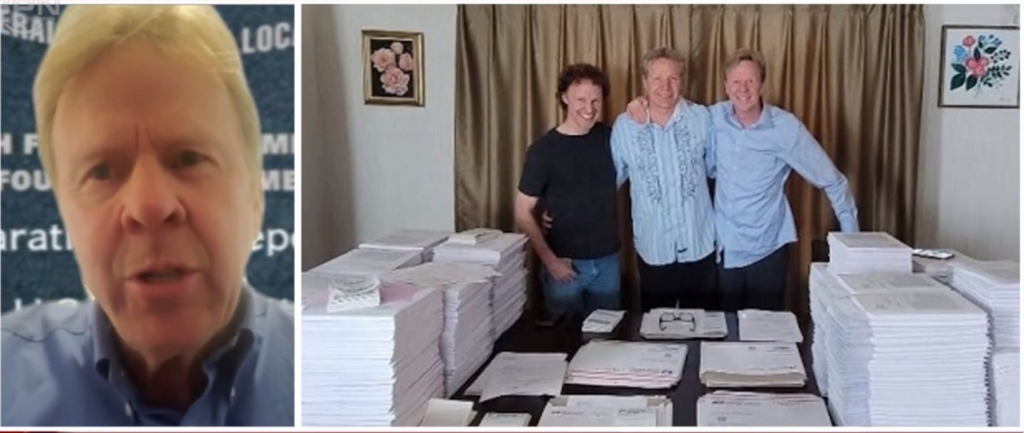 On January 6th, 2023, the Supreme Court is scheduled to decide whether or not to take a case that proves that most of the Congress violated their oaths of office by refusing to look into whether there was fraud in the 2020 election.
This case calls for the removal of office of 385 members of Congress as well as Mike Pence and President Biden because they refused to act on evidence that the Constitution of the United States was at risk.
See the full video above here: Pence Tried for Treason? SCOTUS To Hear Case On Treasonous Certification of 2020 Election
I have written this letter to congress. Would you join me?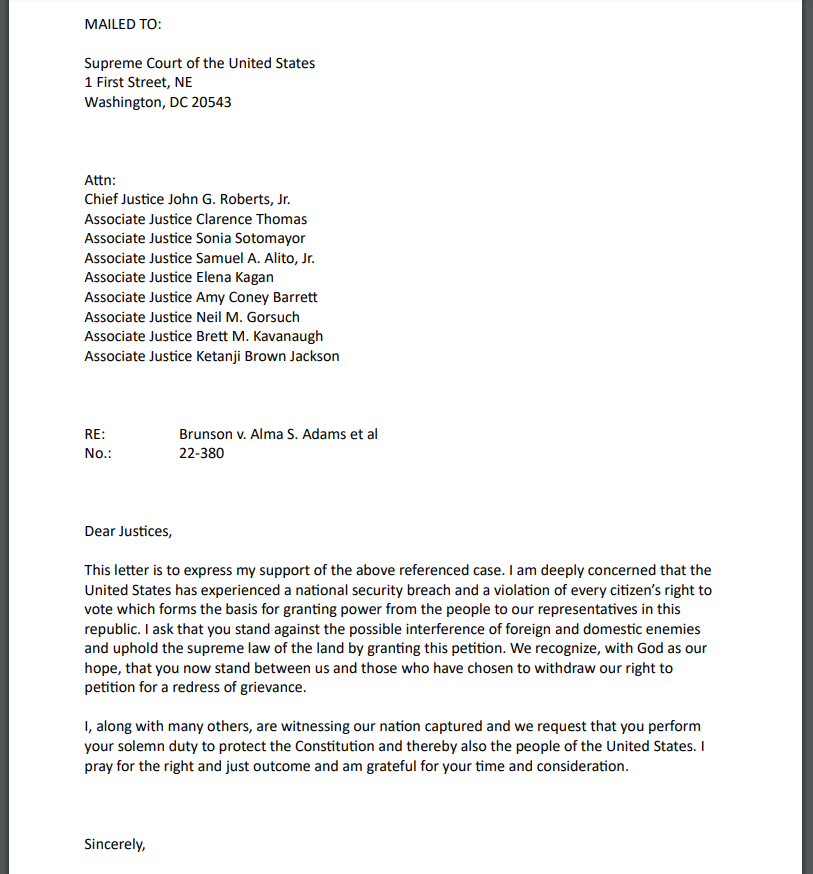 Here's a look at what's inside the case.
See the full video above here: Supreme Court Weighs on Brunson v. Alma Case That Could Overturn 2020 Election
Here's Brunson's website:
The People have a duty to protest to the government and call for our leaders to do what is right. This was illustrated in the Book of Esther when Mordechai, a public official, demonstrated in the streets regarding the pending doom of the Israelis at the hands of a corrupt Persian magistrate. He dressed up in sackcloth and made a scene that appeared to even embarrass Esther at first. Eventually, Esther had all of the Jewish people do it as they called out the injustice being done to their people. God demonstrates that there is a good reason to do this, so let's do this simple thing before God and man.
This case is simple. It's basically exposing the simple fact that the Congress violated their oaths of office by refusing to investigate allegations of voter fraud and instead certified the election! At minimum they avoided their responsibility to protect the Constitution and at worst, participated in voter fraud.
This is all about requiring those who work for our government to simply tell the truth. If they don't, their act of defiance against the government must be brought to justice.
See the full video here: SCOTimberrrrr: Power of Oaths – JTS112922
You can hear Loy Brunson explain what happened in this interview: