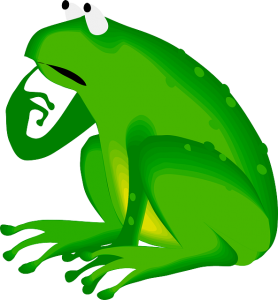 Treasury Inflation Protected Securities (TIPS) protect investors from inflation by automatically adjusting the original face value of the bond for inflation.  What I have discovered is that this feature is used for different purposes by different people.  I tend to use TIPS as a method of saving principal, but there are those who use TIPS as a "hedge" against inflation within a larger portfolio of riskier investments.
The Saver's View
I discovered that the way that I look at TIPS is much different than the way investors tend to look at them.  Since I look at TIPS as a way to save money for the future, I'm not very concerned about my returns.  I'm just trying to preserve the returns that I have already received.  I'm also trying to make sure that all of this money is available on a specific date.   I also intend for that money to be adjusted for inflation.
The Investor's View
When investors use TIPS, they are usually trying to make sure that if there is a downturn in other investments that are sensitive to inflation, that they own something that counteracts inflation.  This allows their portfolio to lose less money or perhaps even gain money as a result.
Very Different Intentions
These two perspectives come from two very different intentions on the part of the bond holder.  One person is trying to preserve and the other is seeking opportunity.  This is why I recommend that you divide your money into two parts as I describe in the article: Stressed about Savings? Divide and Conquer!
The Investor's Bond Market Focus
When we look at TIPS from the perspective of an investor, we are more concerned with counteracting inflation.  This can be done by trading bonds that are sensitive to inflation.  To TIPS traders, the current market value is more interesting than the adjusted principle.  An investor is less likely to hold a TIPS to maturity.  For TIPS investors, TIPS mutual funds or ETF's may make sense.  Trading TIPS on the secondary market may also be useful.  Bond market traders are also very interested in Yield to Maturity (YTM).  That's because they are concerned with the return on investment.  Without a good return, it isn't a very good opportunity.  This may not be a big deal in some investor's minds because the inflation protection may be worth a loss in that part of their portfolio, however.
The Saver's Inflation Protection Focus
When we look at TIPS from the preservation of savings point of view,   we aren't interested in the market value of TIPS.  We are interested in the adjusted principle.  Since we intend to be getting this principal someday when the bond matures, that's all we really care about.  We are more interested in seeing how well our savings is being protected, rather than seeing our yield to maturity.  As preservers of principle, we are willing to pay some or even all of our yield to make sure that we have our money when we need it.
Taxes
Taxes are a serious problem for both the investor and the saver.  This is one place where the two views tend to come together.  Taxes can make it difficult for an investor by taking money away during a successful time causing the money to not be there for a time when things aren't so successful.  This makes swings in income even worse.
For savers, taxes can actually cause us to lose money due to inflation as I explain in the article: "Inflation Protection and Taxes."  Since we don't make much interest on a savings style investment, taxation can make our preservation costs unpredictable and threaten our attempts to preserve once again.
Be Careful Not to Mix Views
It can really cause you to become paralyzed as to what to do with your money if you flip back and forth between the investing and savings views of looking at TIPS.  I find that it is wise to make a conscience effort to think one way or the other when choosing what to do.   I tend to use them for savings preservation.  I see very little help out there when it comes to looking at these bonds from this perspective.  By viewing TIPS in a way that matches your needs, you will be able to make more confident decisions with them.